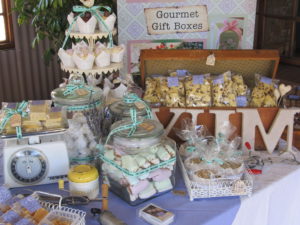 Ice Cream is needed in our village. So what better time to develop some homemade, double cream ice creams and sorbets.
Flavours available at the moment:
I try out one or two new flavours every weekend.
English Toffee
Vanilla Chocolate Fudge Brownie
Vanilla Chocolate – Chip
The Pop-up shop is doing well. Sweet – Toothers are finding their fix with the new confections as well as our favourites.
Menu for this weekend:
Mini 3P Cakes (Pecan, Pumpkin and Pineapple)
Mini Continue reading →