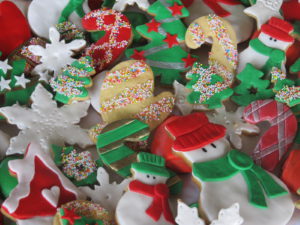 It gives me great joy to introduce this year's cookies and Christmas cakes. Our selection of cookies have been sourced from the following countries:
Mexico, America, Middle East, Holland, Germany and Britian.
As always, butter rules. If you have an intolerance to dairy/wheat products, please ask about alternatives. All your favourite confections are still available during the Christmas season. The "Berrylicious Christmas Selection" is a limited edition for the season.
As always, cookies and cakes are made to order. A Continue reading →