We have had a few weeks of a large number of birthday cakes for children.
Ryan's 4th Birthday cake.
"Cowboys and Indians"
A vanilla sponge with a caramel treat filling and coating. The tee pee is a dummy which is easily removable for the birthday boy to keep. Tammy made all the Pettinice finishes for this cake.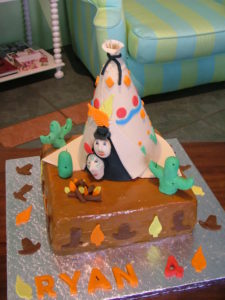 Baby Benicio's 1st Birthday cake. Giraffe and Ellies were the theme we chose for this fellow. The cake  was a vanilla sponge , nougat with white chocolate ganache.
Marion made the animals and foliage and finished off this cake.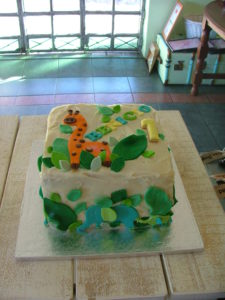 Saskia- Keren's Christening Cake
Both tiers were vanilla sponge with  a pettinice finish . Mom requested a cradle on top. Our student, Christina added the final touches to this cake using the cradle and more.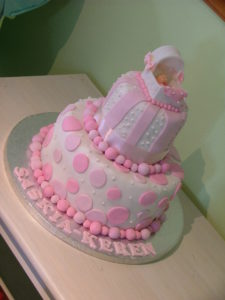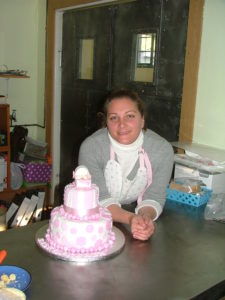 Well done Christina.
Tiago's1st Birthday cake. A layer of vanilla and a layer of chocolate sponge formed the base for this bug garden with a butter cream and Belgian chocolate picket fence finish. These cookies were decorated by our student. I think she is all cookied out by now, as we have had a lot of cookie orders in the last two weeks.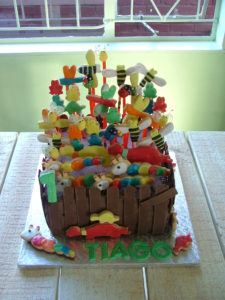 CUPCAKE WORKSHOPS, TWO WEEKENDS IN A ROW.
19 June group.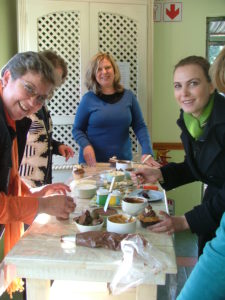 No licking of spoons/knives allowed, ladies.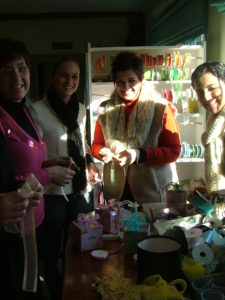 Decorating boxes was a lot of fun.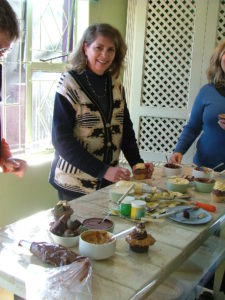 26 th June group.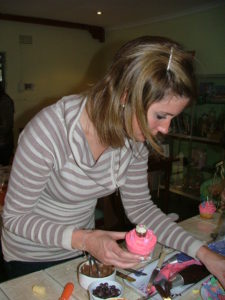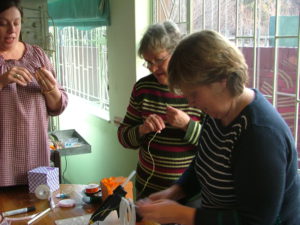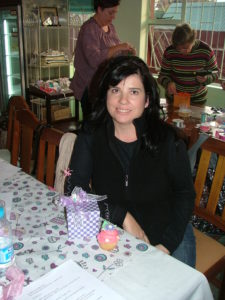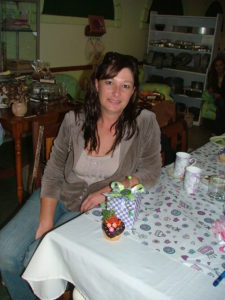 Beatrix Potter inspired Baby Shower.
A Nougat Ganache cake decorated in Pettinice characters was the focus of this function. Little buckets filled with carrot, aubergine and pea cookies were made for each guest. Foodie boxes were packed for the children, cupcakes for all as well as platters of savoury treats.
THEMED CUPCAKES
These were a special order for a birthday lady who loved the outdoors, dogs, frogs, books, tennis, piano music, flowers and cricket. This was a new challenge. The box was covered in cellophane and finished off in a bow closure of Hesian and a music note ribbon.