My apologies to all the folk that wanted to attend and were not able to be accomodated in this class. I will post my next class details as soon as I know that I am able to assist.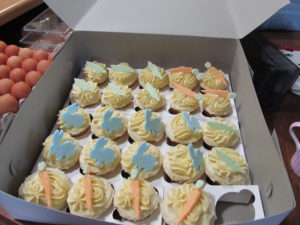 CUPCAKE WORKSHOP 25 JUNE
Winter is the best time for me to teach, as there are not as many wedding cakes to make.
My next workshop was going to be the 18th of June, but I realised that schools are closing the Friday after the public holiday and the exodus to a warmer climate for the weekend usually occurs.  The next workshop will be on the 25th of June.  Fully booked
Time: 2.30pm to 4.30pm
Please give me a call on 011 4251197 or send  me an e-mail to leggpbk@netactive.co.za for more details.
Have a blessed day.
Berry