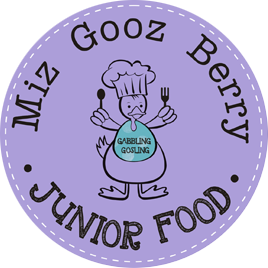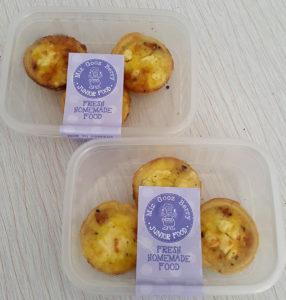 Thank you so much for your interest in our Junior Foods.
This new venture has been born out of a love of little munchkins and our desire to provide them with delicious and nutritional meals that are also tasty and Yum! 
We want our moms to know that we have their little one's best interests at heart!
My meals are all homemade, by myself and prepared fresh – I arrange delivery/ collection as soon after its cooled and portioned as possible so as for you to freeze it fresh at home. I will ask for the age of your munchkin and their tolerance of "texture". Meals will therefore be processed accordingly. Meals are portioned and packaged in child safe, BPA free, plastic tubs that are freezable and microwavable.
Meals have been selected and developed to offer different main core ingredients and introduce new flavours but are each filled with all sorts of "hidden" veggies as well.
No additional salt is added. Meals are flavoured with herbs, fruit, cheeses etc.
All recipes and menu has been approved by a dietician and she is thrilled and incredibly complimentary at the variety and spectrum offered to the children in my meals.
"Never seen anything like it before offered to children".
New and different meals will be added from time to time, as developed, to keep meals fun and interesting for the munchkins.
Collection will be arranged from my production kitchen in Northmead, Benoni Invoices will be issued prior to order collection for an eft or cash on collection basis.
Production Schedule:
In order to ensure ongoing availability of fresh meals for our precious little Goslings, the menu is split up weekly. Meals will be available for collection on Thursday of every week.
Menus will be issued on a monthly basis and I kindly request that your order is placed latest by the Monday of the upcoming weeks order. Or as most of the moms do, order in advance for the month. Menu combinations  will be changed monthly, but will always offer a combination of beef, chicken, vegetarian and fish dishes.
Please let Aunty Xannie know if the munchkins have specific favourites, then I will try include these more regularly. Please do not hesitate to contact me with suggestions, queries, comments etc. We are a team … and I look forward to working together with you to develop your little ones healthy, but fun relationship with food.
Looking forward to getting to know you and your children.