Thank you Lord for the opportunities that you have brought my way, as well as the gifting You have given myself and the staff that assist me. Thanks to Matilda, my baker, Tammy my 3-D Fondant artist, Barbara my Fondant specialist, Loren and Kirsty my personal assistants, Irene  my housekeeper,  Daphne and Peter Maynier who provide me with excellent foods, my husband Peter( a huge thank you) and children, Lindsey and husband, Richard,  Janine and Matthew, we have come a long way together.
Being able to live  your passion is a true priviledge. My work  continually motivates me.  Being included in my client's celebrations is truly an honour.
There is so much more that can be achieved. Building a business means taking  specialists  along with you on your  journey. Job creation, however small is important to us at Miz Gooz Berry. I am so proud to have you all  as part of my team.
Here with some  of our most recent designs.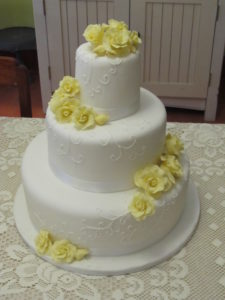 .  
 A two year olds birthday cake and cupcakes with gift boxes of Cheese Straws, A fruit juice and a Butterfly Cake Pop.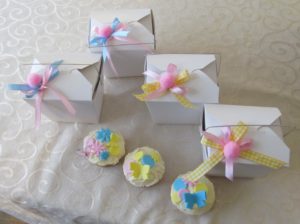 CHRISTENING CAKE- CHOCOLATE NOUGAT GANACHE WITH FONDANT COVERING.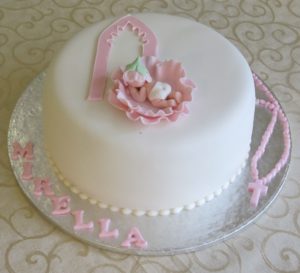 A cake fit for a keen fisherman.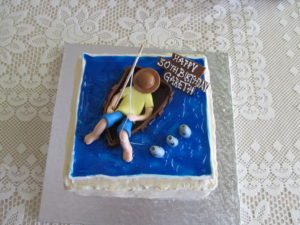 INDIVIDAUAL VANILLA AND CHOCOLATE CAKES WITH CARAMEL TREAT  OR BAR- ONE FILLINGS, EACH PACKAGED AND LABELLED WITH COUPLES' NAMES ON EACH CONTAINER. This covers three budgets at the wedding. – wedding cake, name places and thank you gift and tags.