Barbara broke our record of a 14kg wedding cake with a 23kg one. Two tiers fruit cake and 1 tier carrot cake. Two of us had to carry it.
Look at the beautifully made dog roses.
Barbara, you are truly an asset to Miz Gooz Berry
Thank You.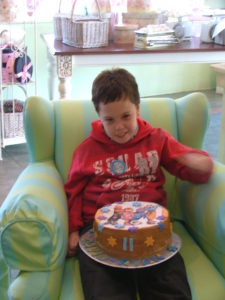 David- Ryan turned 11. Happy Birthday David- Ryan.
THE CHOCOLATE FAIR
The younger, the better. Tyla- Jane is 5 weeks old. It obviously runs in the genes, as we did Mom's wedding cake, her aunt's wedding cake  and are about to do her other aunt's wedding cake this year. Welcome baby Tyla- Jane.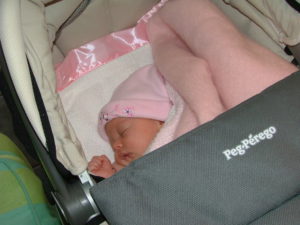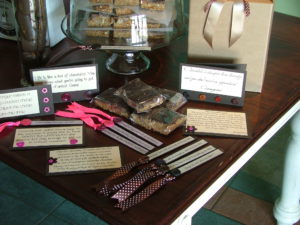 Chocoholics and ones in training tasted and indulged in their essential favourite food group. A few gentleman, admitted to their addiction and gave into the call of chocolate. We have graciously allowed them to join this predominately female group.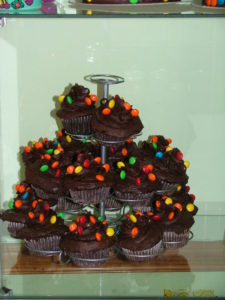 CHOCOLATE BUTTERCREAM CUPCAKES WITH M&M'S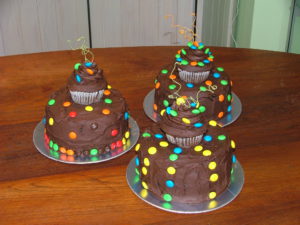 JUST FOR FUN! MINI CHOCOLATE CAKES WITH CUPCAKE TOPPINGS
Never before have we had such a successful fair. No frills, no special gift boxes, just the real stuff, no messing around. Chocolate fudges, Chocolate chip rusks, Profiteroles, German Wafers. Nussecken, Cadillacs, Chocolate lollipop cookies, Chocolate Peanut Butter Cups, Old English Toffee,  Millionaire's Shortbread, Chocolate coated Honey Jumbles, Brownies, Mini cakes and cupcakes. No white chocolate in sight, as there is a shortage of white at the moment. Lezelle's Chocolate themed stationery went well. Come along and enjoy some of these treats this week, as some of the stock will be regulars in the shop as soon as we restock. Some confections were sold out.
CHOCOLATE  – CHIP RUSKS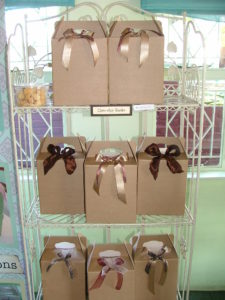 The new stainless steel fridge went in for repairs on Friday, so we crammed all confections into the small fridge. Most of the toffee was left out on the table, as we were short of space.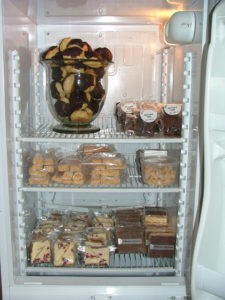 SAM AND DAN'S WEDDING TODAY
What a gorgeous bride. She was indeed a princess. Congratulations to Sam and Daniel on their marriage.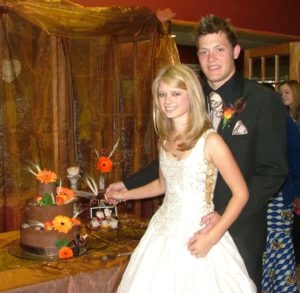 They had three different flavours of cake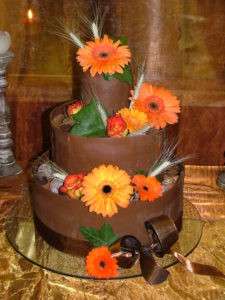 Chocolate Pepppermint mousse, Carrot cake and The 5 C's (chocolate sponge, coffee, cinnamon, caramel , cream and chocolate).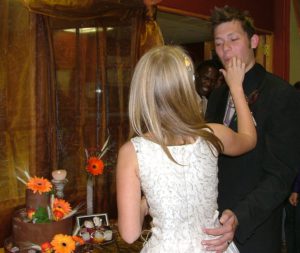 Here are a few folk spotted at the wedding. Baby Shekinah, Claire (mom) and Anne.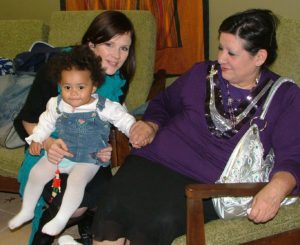 Roland and Olive.  Best dressed, handsome, matching couple.
Neen, Daniel (never seen him in a suit and tie before- a dashing groom) and Robyn.