This  week was a bit different to most as there were no wedding cakes to prepare for. The pressure seems quite different when doing celebration cakes.
We had such fun, having Barbara join in the kitchen, on site for the first time. We loved having you share your expertise with us. When someone has been doing something for years, it really shows.
Here's a taste of what we did this week.
Cupcakes for a 70th birthday.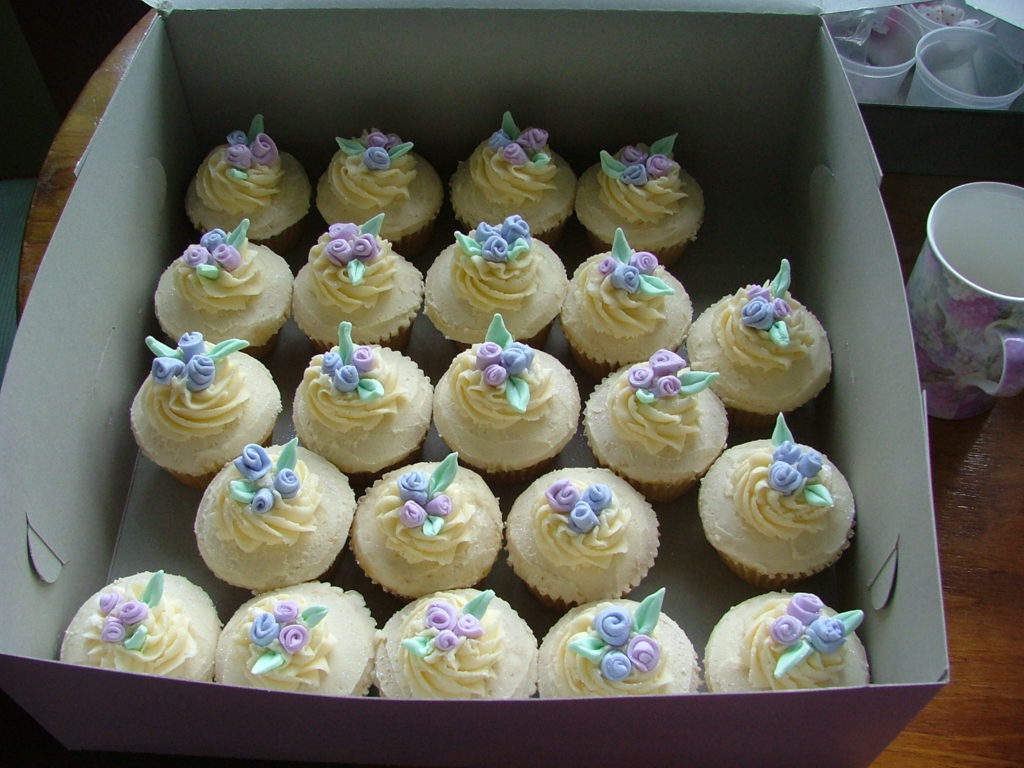 A Tumbles cake for a baby shower. Baby's theme in the room  is a garden.
BAKING FOR ALLERGIC CLIENTS
We did this Mermaid themed "Barbie" cake for Helen, who is allergic to eggs and nuts. She apparently does not normally enjoy a birthday cake because of her allergies. An eggless chocolate sponge with buttercream and Pettinice , as well as vanilla cupcakes for friends and an eggless cupcake for Helen was prepared.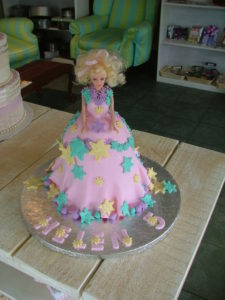 Christina, our student pastry chef finished off the cupcakes. She had a ball. Helen, we trust that you have a splash of a party with all your starfish, fish and bubbles.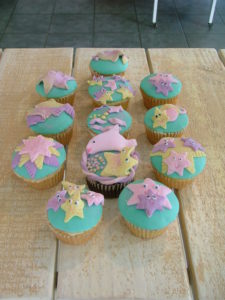 My favorite cupcake finish has a starfish that is trying to climb off the cupcake.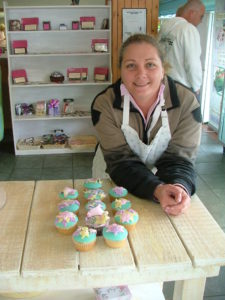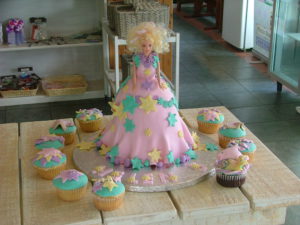 We love making dreams come true. I will wait to hear from Mom to find out is we did this time.
WINTER WONDERLAND THEMED 70th BIRTHDAY CELEBRATION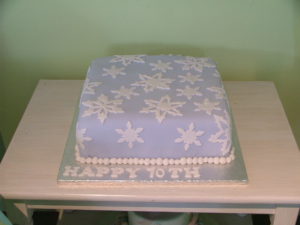 Layers of flaked almond sponges filled with a french custard cream, covered in white ganache and Pettinice.
One more cake to go this evening, at 7.15 pm, then I'm done.