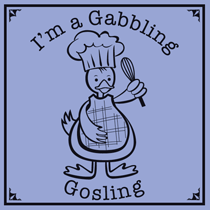 This service is expanding and now covers Baby Showers, Christenings, Birthdays and First Holy Communion Cakes and foods for "Goslings" .
Real "Foodie Boxes" are on offer. We provide good quality foods(preservative free) and no sweets. Allergies are catered for. Sufficient food portions are provided and are age related. What's Inside and on Top.
Chinese styled take out boxes are used as our canvas to create themed boxes.
Most popular handmade foods from which to choose:
Pizza
Crumbed, baked, free range chicken portion or crumbed Chicken Strips
Sandwich or mini rolls
Fresh Fruit Cheese Straws
A cupcake
Butter sugar cookies
Goslings Birthday Cakes and Cupcakes
Cakes are often eaten by the parents at baby Gosling parties. We offer fillings suitable for adults and children, alike, where requested. Cookie bouquets, 3-D Pettinice finishes, or relief Pettinice finishes are on offer.
No branded cakes are on offer.
Cupcakes are made to enhance the cake.
Workshops for Gosslings
Cupcake and cookie workshops are offered for Goslings at Kaapsche Hoop branch from the age of 4 years.
A maximum of 10 children are accommodated.
Please call us for your next party booking.