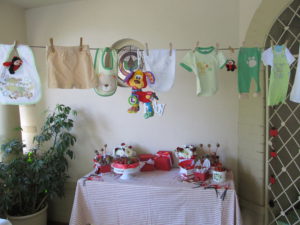 Becoming parents was the  greatest joy of our  lives. Peter and I are about to become grandparents, which I know will be as special.  Our precious Linz and Richard are about to have their first baby.  Linz loves ladybugs and earthy colours, so a ladybug shower seemed to be the right way to go.
This post is for Ruth and Bob and family and friends in Sydney who were not able to attend. We missed you being here.
Janine , our second daughter organised the shower, with Lezelle doing gorgeous invitations and all who came assisted in making the afternoon special.
Thank You to our Lord for providing a perfect afternoon, not a breathe of wind with a comfortable temperature, for holding it in the garden.
MENU FOR THE TEA
Chocolate Nougat Ganache Cake with white chocolate ganache and a fondant finish with a baby bottom decor(Barabara did the bottom – very cute)
Cake Pops
Milk Chocolate Feckles
Ladybug Butter Sugar Cookies
Baked Cheesecake
Butternut, Feta and Rosemary quiche
Lots of Yummy Savoury platters from family and friends
Every person  invited is special to Linz. So sorry that the Parker family and all the Sydney friends were not able to attend.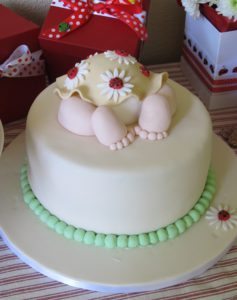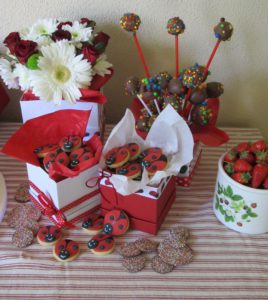 The VIP's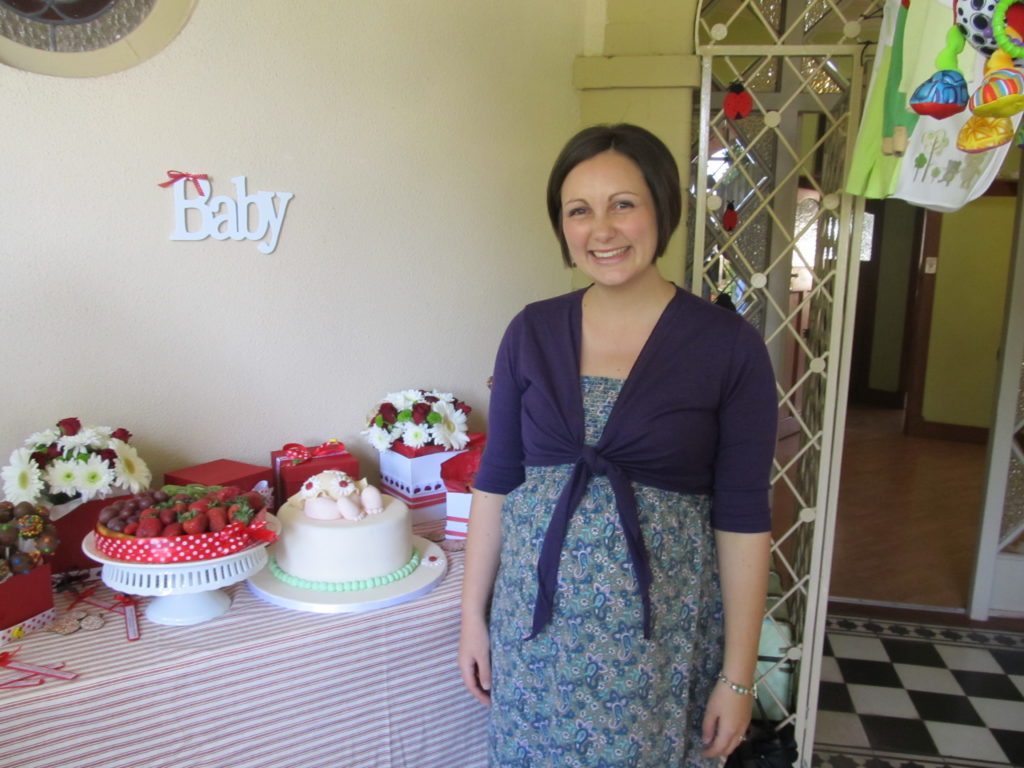 Linz and Baby with some of the guests.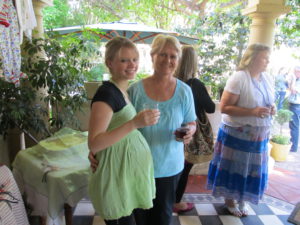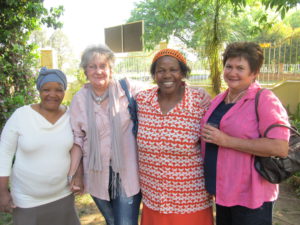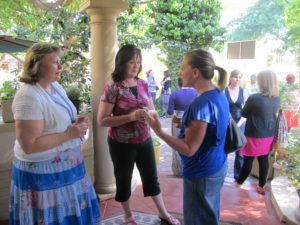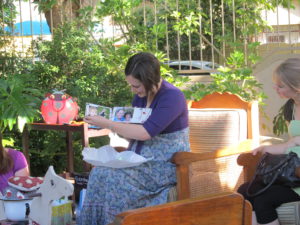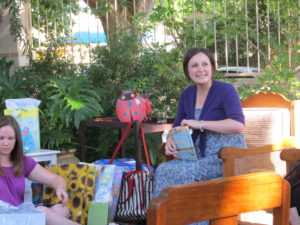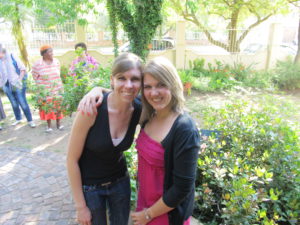 We are now waiting for the arriavl of Baby- Boy? Girl? Only God knows.