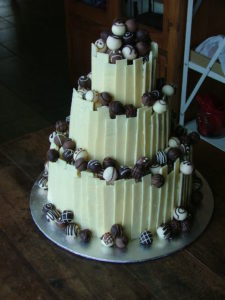 HAVING YOUR CAKE AND EATING IT HAS NEVER BEEN SO MUCH FUN!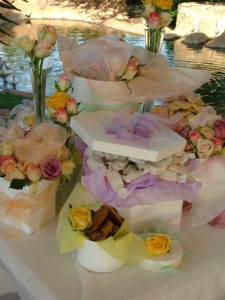 THANK YOU MY AWESOME TEAM FOR DOING SUCH A GREAT JOB WITH THE LAST TASTING, IN MY ABSENSE. YOU WERE ALL STARS.*****
CALLING ALL BRIDES AND GROOMS getting married between from mid October 2011 and beginning of March 2012.
As the last tasting became booked up so early and some brides could not be accommodated, I have changed the number of guests per family, in order to assist as many clients as possible.
The  bride and groom or two per family(eg. if bride lives overseas, or groom cannot attend, or a function co- ordinator attends, etc. )will be allowed to attend the tastings in future. Sorry about that, but all slices are packaged and are  taken home for family and friends to eat.
Coffee/ Tea are served on arrival.
Venue: Miz Gooz Berry
 28 8th Avenue
               Northmead
               Benoni
TEL: 011 4251197  for booking.
BOOKINGS ARE ESSENTIAL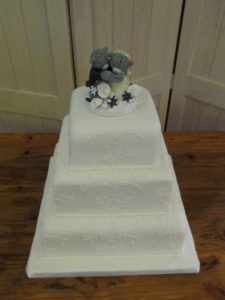 DATE:   Saturday, 1st October
SESSIONS: 10am, 11am, 12 pm, 1pm.
Sessions start at precisely 5 minutes past the hour. If you were to arrive late, you would unfortunately need to wait for the next session.
A small group of select wedding suppliers exhibit at the tastings.
Cost per slice of cake or cupcake are standard for the day @ R20 per slice / cupcake. The slices are sufficiently large enough to allow 4 guests to taste.
Look forward to meeting  you.
Enjoy preparing for your special day.
Yours in Cake Crumbs
Berry Legg